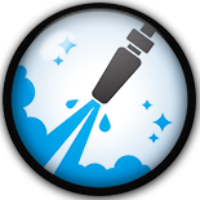 Services
PRESSURE WASHING
Pressure washing is one of the most affordable and simplest ways to improve curb appeal to your home or store front. Dirt, grime and mildew can collect on siding, driveways and decks and if not cleaned can cause expensive renovations or replacements in the future. As part of a preventative maintenance plan pressure washing is a great way to restore and extend life to most any surface. In combination with eco-friendly cleaning agents we can dial back the pressure and use the lowest possible setting in order to safely achieve desired results.
We can power wash almost any surface: driveways, patios, siding, fences, parking lots… just to name a few.
Why pressure wash?
Benefits of Pressure Washing
•  Eliminates slippery and hazardous walkways caused by moss.
•  Prolongs the life and look of your homes' surfaces.
•  Renews the beauty of your property (increased curb appeal).
•  Prepares surfaces for finishing (i.e. painting, sealing, etc).
•  Prevents decay of surfaces and possible costly repairs.
•  Minimizes dirt and grime being tracked into your home.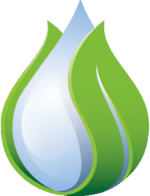 We harness the cleaning power of pure water.
frequently asked questions
Yes, on most surfaces such as decks, siding, and cement. We will assess every situation and surface separately and will use the appropriate cleaners and pressure accordingly.

No, when power washing we only use water from your hose taps. In some cases, we may pre-apply an environmentally friendly de-greaser for more stubborn stains.

Yes and no. Some siding materials are not suitable for power washing and are susceptible to damage, such as painted surfaces, stucco, etc. However, vinyl and other compound materials are perfect for power washing. Contact us at 250-896-5849 to inquire about your specific siding.