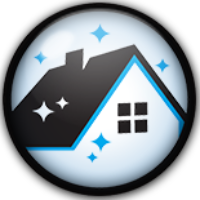 Services
Roof Moss Removal
Once moss is established on your roof, it's not a matter of if, but a matter of when will the leaks and problems begin. Moss will void a roofs' warranty and with the average price of a new roof today costing between $10k-14k+… who needs those additional costs? Moss removal avoids this hassle and saves money by extending the life of your roof at a fractional cost of re-roofing. Combine that with our eco-friendly moss treatment to prevent regrowth for years of moss-free peace of mind.
Before & After Transformations
Click the Photos to Open Gallery
Why De-Moss?
Benefits of Roof De-Mossing
•  Can extend the lifespan of your roof by 8 to 10 years.
•  Avoids costly repairs/replacement due to moss damage.
•  Renews the beauty of your roof (Increased curb appeal).
•  Preserves the protective granule finish of your shingles.
•  Validates home insurance policies and roof warranties.
•  Prevents gutters from clogging due to shedded moss.
•  Protects shingles from excess moisture and rot.
•  Avoids potential water leaks around vents and skylights.
Testimonials
What People Are Saying...
Highly recommend!

"Chad and his team from A1 did an awesome job on the moss removal and cleaning of our exterior windows, they left our property clean and beautiful. Also, Chad was a great communicator and a pleasure to work with, he made the whole process from scheduling & discussing our needs to the actual job very easy. It is clear these guys care about what they do. Highly recommend!"

Very satisfied!!

"I had my house pressure washed to prep for painting. They knew what they were doing, were on time and did great work. I wasn't quite ready for them but they adjusted to my schedule and did some extra things I requested. Very satisfied!!"

Truly a 5-star job!

"A1 powerwashed our driveways and front walk, cleaned our gutters, both interior and exterior, then cleaned up after the job was complete, and put several items back in place before leaving. Truly a 5-star job!"

Prompt and professional.

"Prompt and Professional. After their crew took the moss off my roof and cleaned our gutters, the end result was top notch. Not to mention the attention to detail on the yard clean up after they had finished. I would highly recommend A1"

A1 were superb!

"A1 were superb. On-time, reasonable, efficient, and professional. They were given a difficult job but had the equipment and experience to reach every window and clean them completely. Thank you again."

Fantastic job!

"Booked A1 Exterior Cleaning to pressure wash our stone & vinyl deck as well as wash the exterior windows. They did a fantastic job and highly recommend. Will be calling again."

Went the extra mile.

"Arrived as planned and never stopped all day. We had the works, roof, fascias, gutters and windows. Two pleasant hard working laddies. Went the extra mile. Highly recommended."

Very impressed.

"I was referred to A1 Exterior Cleaning from my neighbor. The crew arrived exactly on time, did an absolute fantastic job on the roof and the clean up after completion. They also provided a great guarantee. I was very impressed with this company and crew from beginning to end. I would highly recommend them."

Quality workmanship.

"This company has just completed our three storey condo building. What quality workmanship and attention to detail! The job was not rushed and it was so thorough. I am very impressed. Well done!"

They really seem to do it all!

"We've used A1 Exterior Cleaning on several occasions and we really have had the best service. They really seem to do it all! Pressure washing, windows, gutters, keeping your house it tip top shape. They're very knowledgeable and friendly and gave me some really great advice on home care. I recommend them to all my friends."
We use plant-derived, environmentally responsible products.
frequently asked questions