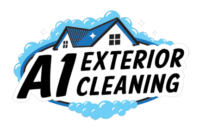 Photo Gallery
Before & Afters
If a picture is worth a thousand words, then we have volumes to say with a well stocked library of past jobs to show you the same quality of service we offer every client. If you have any questions give us a call at (250) 896-5849 and we will be happy to assist you. Or you can email your question by clicking here.
~ CLICK ON THUMBNAIL TO ENLARGE PHOTO ~

Moss removal helps you avoid the hassle, cost and inconvenience of property damage and the repairs that come with them by extending the life of your shingles at a fractional cost of re-roofing. Combine that with our eco-friendly moss treatment to prevent regrowth for years of moss-free peace of mind. Learn More…

As part of a preventative maintenance plan pressure washing is a great way to restore and extend life to most any surface. In combination with eco-friendly cleaning agents we can dial back the pressure and use the lowest possible setting to safely reveal the beauty that hides beneath that layer of dirt and grime. Learn More…

Whether it's an ocean view, mountain view or maybe just that abandoned parking lot behind your house, we can ensure your views are unobstructed through beautifully cleaned, streak-free windows. We offer residential and commercial window cleaning services to help brighten your day, one window at a time. Learn More…

Overflowing water from clogged gutters will not only rot the fascia boards and cause unsightly staining on the exterior of the gutters, but also pour over onto the ground and seep into cracks of the foundation. Clogged gutters are one of the main reasons for flooded basements and leaky foundations. Learn More…
Whether it's power washing your driveway or removing years of moss from your roof, A1 Exterior Cleaning has the experience and skills to make your next home project easy. Let our professionals take the hassle and worry out of your exterior cleaning needs while you sit back and relax.
Call

(250) 896-5849

today

for your

free

no obligation quote!